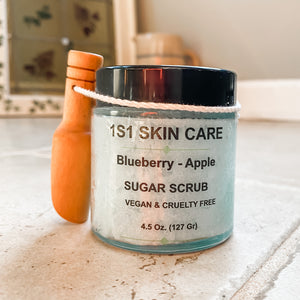 Vegan, organic & cruelty-free. Hand-cut.

Guadalupe Franco is from Venezuela. She arrived to the United States in 2017, fleeing the political and humanitarian turmoil in her country. Lupe was a diplomat and also owned a personal care company called Marea (meaning tides).
Now in the United States, upon the realization that a career in their fields are not possible, she has launched a new skincare business: 1S1 Skin Care.
Lupe's scrubs are made with sugar, salt, avocado oil, vitamin E and essential oils.